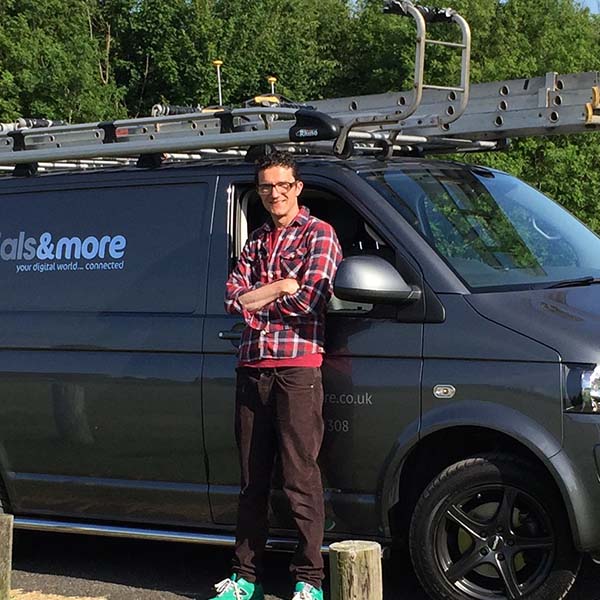 Welcome to the Aerials and More website
Posted on 11-Nov-2013.
We are a one stop shop for ALL things Digital, specialising in home entertainment, CCTV, Aerials , satellites and Sky plus satellite broadband there's not much we can't do! Within our 10 years of business our aim has been to keep challenged, learn more and grow. couple this with experience our customers find we can always solve their modern digital issues. We can't build you a house but we will certainly sort out the tech inside it!
Be it Sky, Freeview, Freesat, or anything TV we will have it covered, from a single dwelling to blocks of flats we can accommodate your needs.
If you need help setting things up or are in the process of renovating and need some advice then let us know, you do not want to leave it too late when the decorator has finished!!
There can be a multitude of wires needed for todays modern home so its always worthwhile getting it planned when the rest of the building is getting rewired, have you thought about TV, Internet, Audio and security?
If not but think you need it then you might want to contact us.
Tags