Aerials / Freeview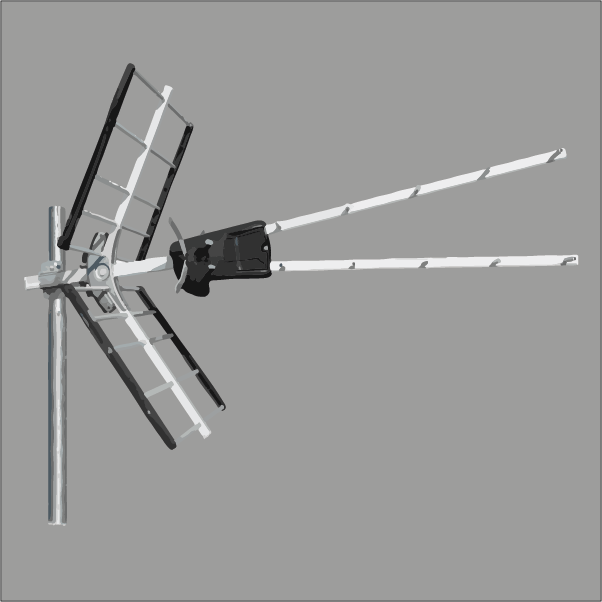 ---
Aerial services
Aerial installations.
DAB – FM - FREEVIEW
Repairs, upgrades, service & STORM DAMAGE
Extra Tv points. (Multiroom for any service be it Sky, Freeview, Freesat and CCTV)
Freeview recorder supply and install (with our own free printed instructions).
Aerial removal & dispose
Tv Tuning, Set up, Rewires
Diagnostics and Reception issues.
OAP help to Simplify use

If its not listed then get in touch, we will always endeavour to help you with your requirements.
---
---
Freeview TV
Freeview offers up to 50 TV channels, and 24 radio stations plus 4 HD channels. In fact most of the nation's favourite programmes are available free on these channels.
Over 95% of the most watched programmes are available subscription-free on Freeview.
Not only is Freeview the simple way to enjoy 50 digital TV channels and 24 radio stations, you can also record your favourite TV with a Freeview plus TV recorder or watch four HD channels for free with Freeview HD. Find out which is right for you below.
Getting Freeview is straightforward as all new flat screen TVs come with Freeview built-in. Add a Freeview+ recorder for more control over your TV viewing. For the best experience get Freeview HD for stunning picture quality on the big four channels. For info regarding aerials click here
Can I get Freeview in my area?
98.5% of the UK population can receive Freeview.
Freeview Lite
If you are only experiencing around half the channel line up this may be because you are in an area that only has a local transmitter, If you want all the channels we can visit to check whether your existing aerial or a new install can get all the channels from a MAIN transmitter.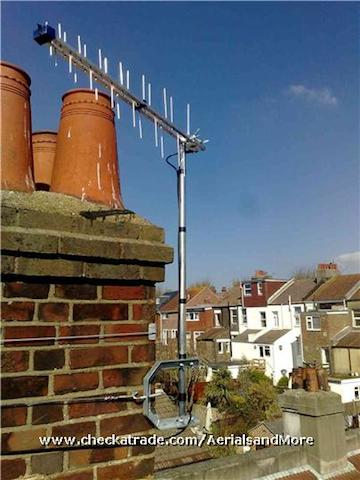 The Log periodic aerial we have installed in many parts of Brighton
---
Radio Aerials
Dab and Fm aerials are a must for hi fi enthusiasts and music lovers alike, Like Tv Aerials the strength and type depend on where you live, with FM we will always recommend a directional type (not the round circle type) this will ensure more signal and less interference.
Its true that Fm gives a warmer bassy sound but DAB gives you more channels, having both is the answer!
Radio aerials can be combined within your exisiting Tv wiring so no more cables would need to be installed!
---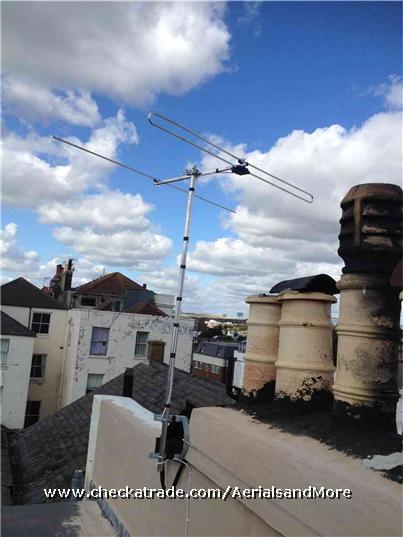 ​
Directional FM aerial Installation in Brighton
---
---