TV set up / Wall Hang & AV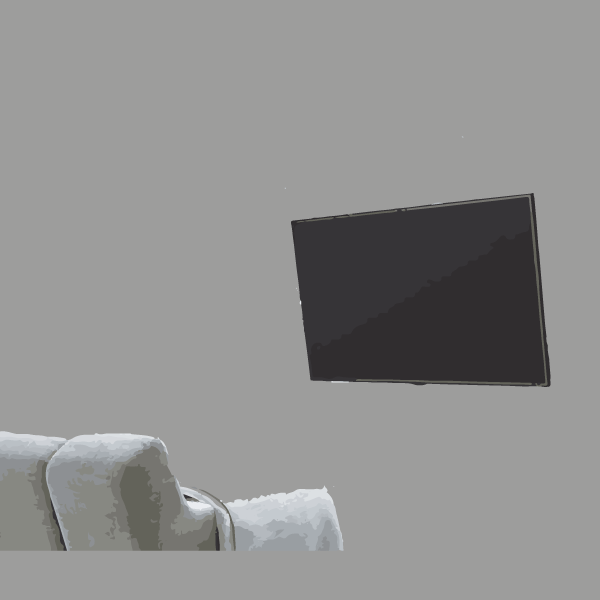 Tv set up
---
Aerials and more can set up your TV and equipment, if you have a new TV or equipment you would rather not tackle yourself then we can help.
We also supply a 'pick up and install service' whereby you set the budget and we will source, collect and set up the TV or equipment that suits your needs best.
If you have an elderly relative that finds their current system confusing snd stressful we can look at different methods to simplify this and advise.
Tv Wall hanging
---
Got yourself a shiny new TV and would prefer it on the wall? The benefits of this is a much neater look to your room, and it creates more space too!
Let us take the stress out of decisions that need to be made to make it possible, such as what bracket to use and will it fit? Will my cables be long enough? and do I have the right tools and fixings for the wall!?
We can supply and fit all types of brackets and fixings that suit your requirements, be it a simple hang on the wall type, swing arm or cantilever we can make it possible.
And what about all those unsightly wires? We have various options that can be discussed including wall chasing and effective looking conduit.
---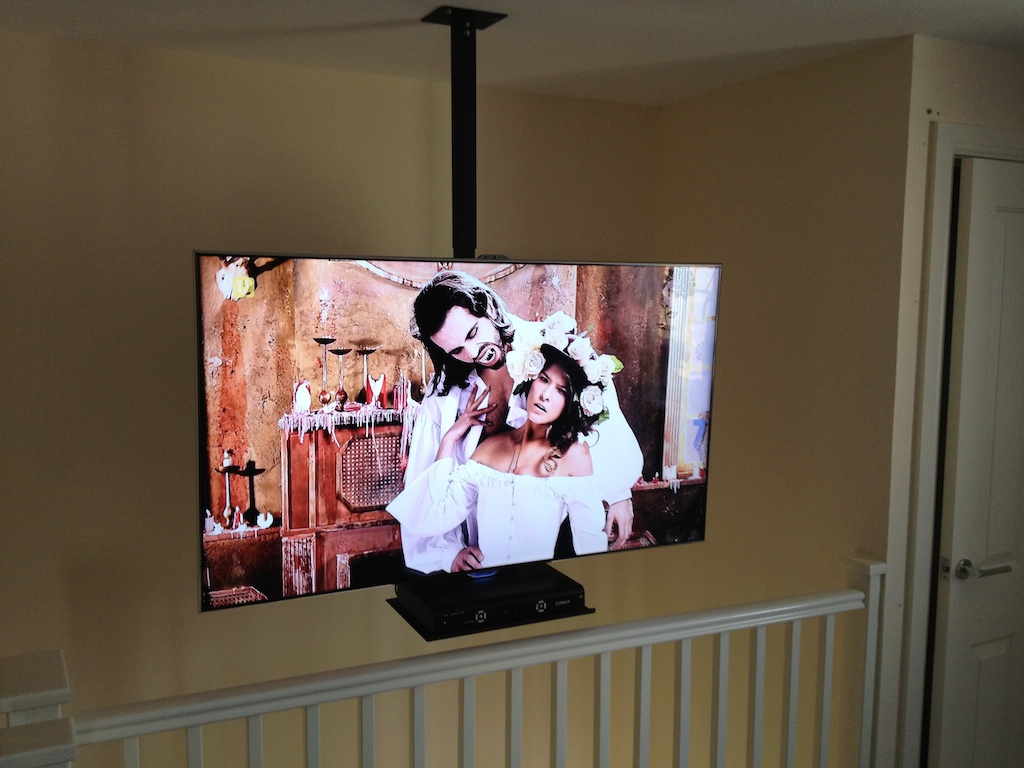 Ceiling mounted TV Installed over the stairwell in Peacehaven
---
AUDIO VISUAL SERVICES AV
TV in the front room is changing quite dramatically and the possibilities of AV gear can be quite bewildering!
Additionaly each client may have different requirements so its best to arrange a visit so we can discuss, its best to keep systems as simple and clutter free as possible to ensure ease of use and future maintenence.
---
SMARTEN UP YOUR FRONT ROOM AND INTEGRATE ALL YOUR GADGETS
If your thinking of decorating or refurbishing your home then its definitely worth considering the many benefits we can bring to your home by installing must have equipment and using discreet installation techniques to hide those unsightly wires.
Imagine just having a screen in your front room (or any room) and you simply point the remote at the screen to watch what you desire, all the equipment is controlled but hidden in a cupboard space somewhere in the house.
It's possible and without a wire in sight, Smarten up your front room and integrate all your gadgets!
---
SURROUND SOUND
You might want to consider a Surround sound set up, this is a great way of maximizing your viewing and listening pleasure, we can install speakers in your ceiling space so they are flush with the ceiling and look really neat.
If you have already decorated and wish not to install any further cables then you might want to consider a wireless speaker systems such as SONOS, a great sound and very a versatile system that can be mounted anywhere in your house.
The possibilities are endless when it comes to AV so drop us an email or pick up the phone and we can arrange a site visit to discuss your requirements.